PUK, Jordahl & Wiferion, Maximizing Fleet Utilization, Time, Space, Logistics and Work Flow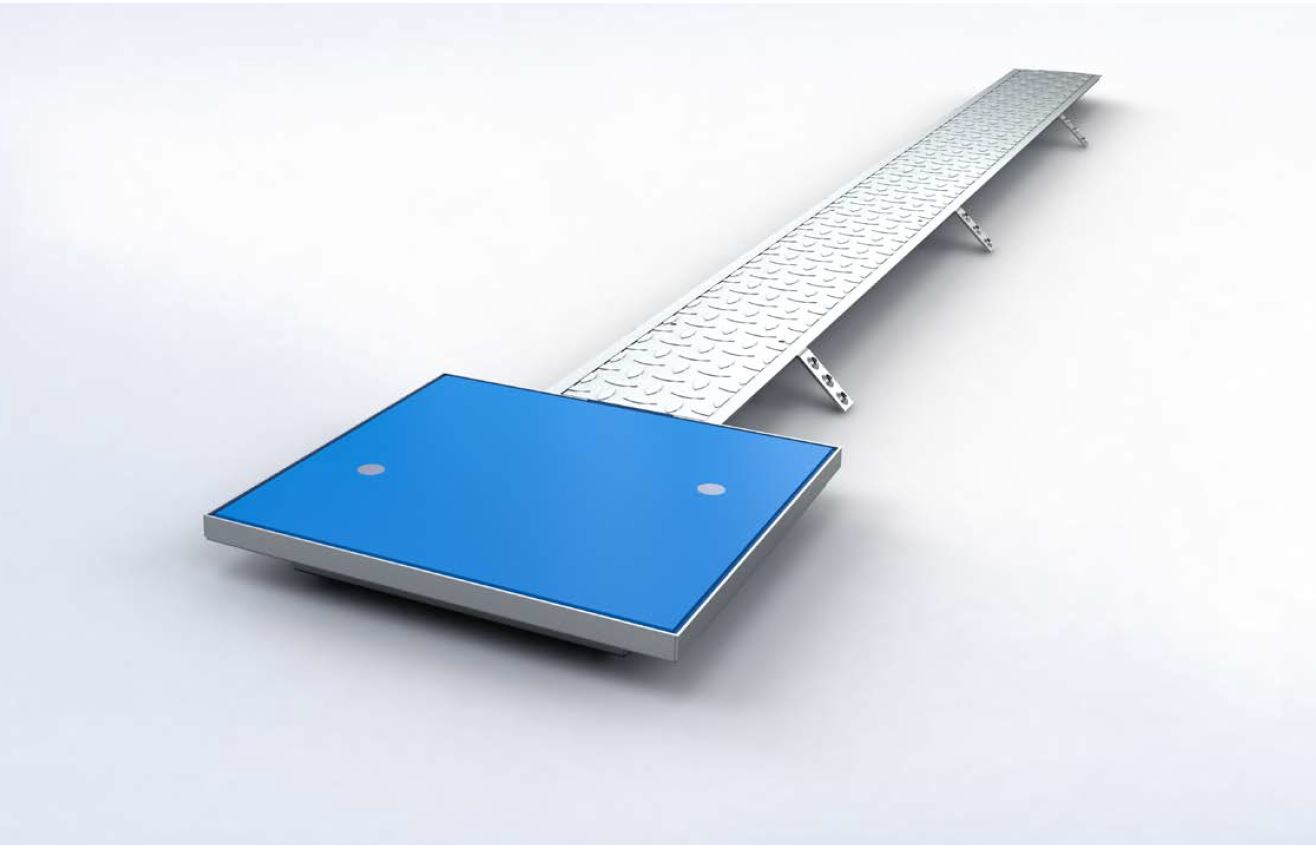 Maximizing autonomous fleet utilization, minimizing downtime and discrete infrastructure integration that doesn't interfere with other processes is crucial to supporting the overall objectives of a highly efficient intralogistics value chain. The PUK Wireless Charging Protection System (WCPS) provides the ultimate protection for the Wiferion etaLink 3000 inductive charging station.
Key Benefits
Wirelss in-process charging of AGVs, AMRs, lifts, trucks & tugs

Flexible, scalable, maximal space utilization

Increased work flow, 100% Fleet utilization

In-ground, flush mounted, safe and traffic ready

Mechanical load up to 3372 pound force (15 kN)

Optimal protection of the Wiferion etaLink 3000 charging station

Certified infrastructure approved by world class manufacturers and OEM's
The PUK WCPS combines our expert knowledge of underfloor systems and special construction with cutting edge wireless charging technology. Boost your logistics performance by harnessing the safe, clean power of wireless inductive charging from PUK & Wiferion.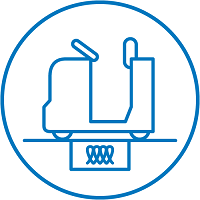 Wireless charging in challenging environments requires reliable protection.
Extremely resilient to liquids, chemicals, load and traffic, PUK WCPS is capable of sustaining continuous use under high-pressure loads while remaining highly permeable to the magnetic charging field and safety sensors it protects. A high fire rating of Bfl-s1 paired with the IP65 protection rating against moisture and dirt makes the PUK WCPS a heavy-duty infrastructure that provides the ultimate protection for charging electronics, cables and components.
Installed in highly demanding environments the PUK WCPS closes the logical connection between autonomous vehicles and contactless inductive energy supply.
High Load-Bearing Capacity
Bring it on! Industry ready with a high load-bearing capacity that exceeds DIN EN 50085-2-2 requirements and a mecahanical load up to 3372 lbf, the PUK WCPS is ready for traffic.
Extreme Charging Efficiency
Flush mounted in-ground, in-process opportunity charging for all of your autonomous vehicles, AGVs, AMRs, Lifts, Tuggers & Trucks.
100% Wireless, Zero Contact
It's time to stop taking your AGVs offline and out of the value chain. Experience the power of maximized production, 100% uptime, Zero downtime, increased safety and more usable space where you need it. It's time to cut the cord!
Plan, Form, Install, Charge!
Installing the Wireless Charging Protection System (WCPS) can be accomplished by retrofiitting existing structures or forming into new construction.
Step 1: Plan the ideal locations for charging your autonomous vehicles

Step 2: Mill or Form the channels into the flooring

Step 3: Install the PUK WCPS & Wiferion etaLink 3000 system

Step 4: Start Charging!

About Jordahl, PUK & Wiferion
Jordahl USA
We have been pioneers in fastening and reinforcement technology for over 100 years. The anchor rail? We invented it - and we did that as early as 1913. To this day, it is a central element of construction technology that shapes architecture and makes it safer. Thanks to the ingenuity and professional competence of our employees, our range has grown steadily over the past decades.
We are a globally active family business that has been inspiring its customers as a reliable partner for fastening and reinforcement technology for over 100 years. We achieve this with competence, customer-oriented solutions, friendly service and on-time deliveries - and thanks to a clear vision.
PUK Group
PUK stands for reliable products and assembly solutions for electrical installations and building service equipment installation. The globally successful family-owned company develops and produces high-quality cable support and underfloor systems, as well as substructures for photovoltaic systems.
PUK Group GmbH & Co. KG was created in 1969 through the merger of companies belonging to Hermann Pohl and Anton Klein. For more than 50 years, the established medium-sized company has been providing solutions for the buildings and industrial facilities of tomorrow.
Visit
Wiferion
Wiferion is the leading solutions provider for mobile, wireless energy supplies for electric vehicles. The start-up was founded in 2016 and is among the technology drivers in the field of wireless charging. Wiferion has set itself the goal of promoting the electrification of the global economy and creating the conditions for a resource-efficient and future-proof energy supply. The scalable, module energy systems made by the company are based on the inductive charging system etaLINK 3000, etaLINK 1200, complemented by battery modules. These are specially optimised for use in wireless etaLINK chargers from Wiferion.
Visit