JORDAHL® Mounting Channel JM W
Overview
JORDAHL® mounting channels JM W, together with the appropriate hooked-head T-bolts and the JORDAHL® accessories, create a versatile channel-T-bolt connection that can be adapted to new support and fastening requirements. They can absorb tensile and shear loads vertical to the channel axis.
Solutions
Curved mounting channels, double profiles, cold-formed (slotted) mounting channels.
Material
With effective corrosion protection. Available made from hot-dip galvanized steel, stainless steel (A4) and mill finish steel.
Load Groups
Available in five sizes of channels, lengths from 100 to 6000 mm. They possess high bearing capacity. Suitable for permitted static loads up to 31 kN (FKM).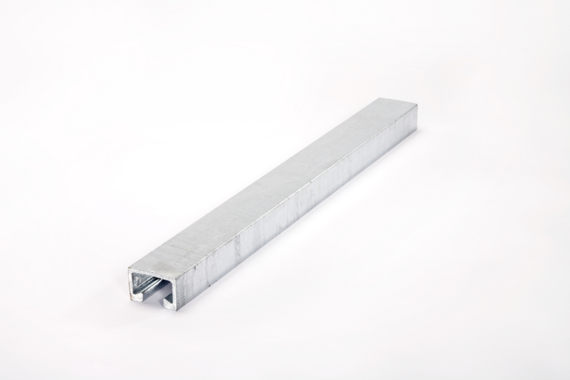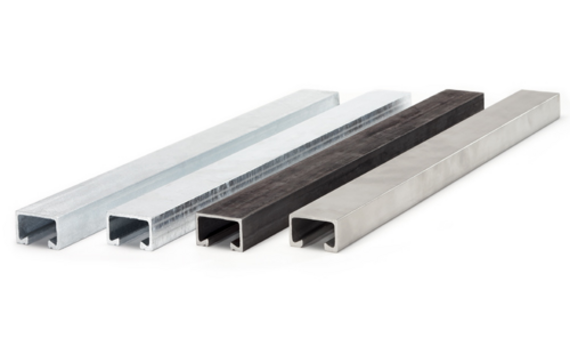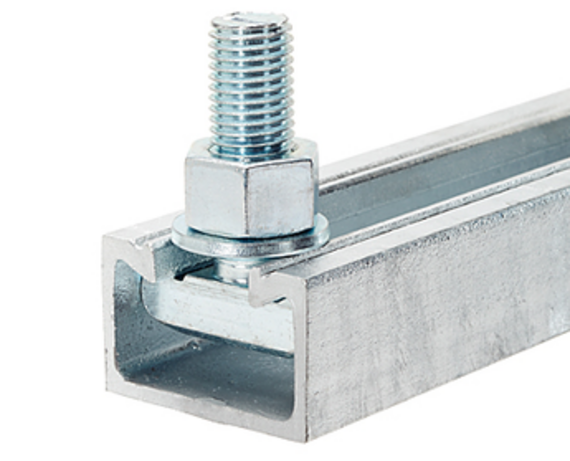 Can be directly welded on and bolted to framework constructions
Quick replacement, retrofitting, moving of construction components
Free positioning and variable adjustment of attachment parts
Compensation of constructional tolerances; standard grid sizes can be changed
For variable bolt distances in the longitudinal direction of the channel
Right-angled profile edges for good weldability
Free from internal stress, high ductility, dynamically loadable
Optimized geometry with strengthened channel lips and large contact areas for high tightening torques