Powered by Wiferion®, Protected by Jordahl®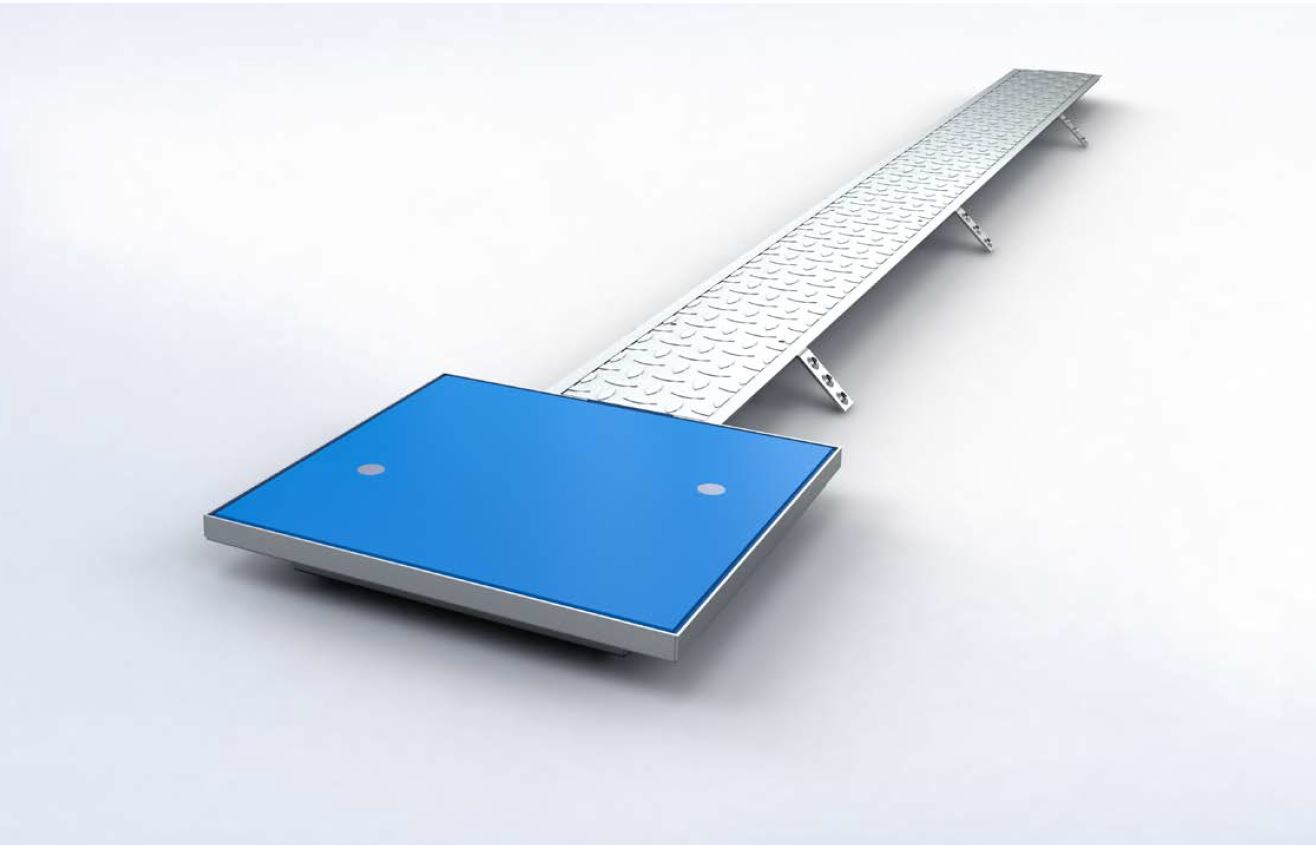 Introducing the WCPS-R-3013™ from Jordahl®
The WCPS-R-3013, Wireless Charging Protection System from Jordahl, a flush with the floor contactless charging protective infrastructure for the Wiferion® etaLink 3000™ Wireless Charging System.
Optimized Energy Management
The efficiency of autonomous logistics depends significantly on optimized energy management and when vehicles are charged as part of the working process, enormous productivity gains can be achieved. Autonomous transportation systems, AMRs & AGVs, are part of interlinked and highly efficient logistics value chains where reliable and harmonized energy supplies are essential.
When the decision is made to automate intra-logistics processes by using autonomous vehicles, it is imperative to integrate the appropriate charging methodology as a part of the working process. An efficiently planned energy supply has a large impact on the optimal deployment and availability of the fleet as well as their operational readiness in the workflow.
Addressing the power supply of vehicles early and opting for contact-less in-ground charging technology unleashes the full potential of your autonomous fleet.
Maximizing Fleet Utilization, Time, Space and Work Flow
Maximizing autonomous fleet utilization, minimizing downtime and discrete infrastructure integration that doesn't interfere with other processes is crucial to supporting the overall objectives of a highly efficient intralogistics value chain. The WCPS R-3013, Wireless Charging Protection System from Jordahl provides the ultimate protection for the Wiferion etaLink 3000 Wireless Charging System.
The WCPS-R-3013 Advantage
VDE certified, IP65 protection class

Total protection for wireless charging systems

Flush mounted, safe and traffic ready

High load capacity

In-process opportunity charging of AMRs & AGVs

Superior safety with fewer restrictions

Highly resistant to external elements

Perfectly suited for demanding environments

Flexible, scalable & process optimized
WCPS-R-3013 is the industry ready, flexible, scalable protection system for in-ground installation of contactless charging stations. The WCPS-R-3013 can be used as a stand-alone solution or in conjunction with other floor-mounted or vertically mounted charging solutions, combining optimum usability while remaining flexible to future charging technologies.
Opportunity at Every Stop
Charging coils are placed in the ground under a protective cover and are activated only when a matching receiving coil is positioned above it. Charging begins immediately and ends as soon as the 2 coils are no longer in position. More locations equal more opportunity to charge during the workflow and intelligently planned charging points ensure a stable high state of charge and maximum fleet utilization.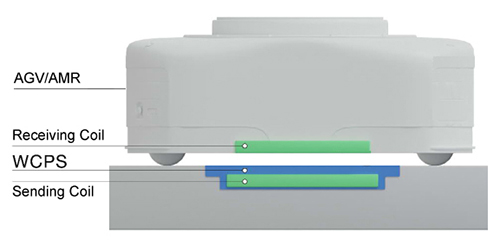 Flexible, Scalable & Industry Ready
Designed for mixed traffic the WCPS-R-3013 can be approached from all sides providing maximum flexibility for the entire autonomous fleet. By eliminating restricted areas and detours for off-line charging, each process can be ideally interlocked optimally combining vehicle types with one another to create a smoother, more reliable and safer process.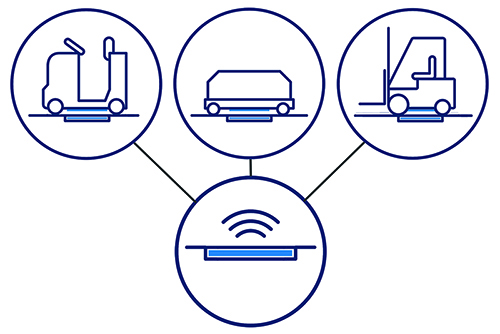 Reliable Charging requires Reliable Protection
The WCPS-R-3013 consists of 4 main components, the formed steel cassette which accommodates the charging coil and associated electronics, the heavy-duty formed steel channel which protects the charging cable(s), the heavy duty steel channel cover and the protective cover developed from our own PCX™ material, that protects the wireless charging coil.
Extremely resilient to liquids, chemicals, load and traffic, the WCPS-R-3013 is capable of sustaining continuous use under high-pressure loads while remaining highly permeable to the magnetic charging field and safety sensors it protects. With a high fire rating of Bfl-s1 paired with the IP65 protection rating against moisture and dirt the WCPS-R-3013 provides the ultimate protection for charging electronics, cables and components.
Maximized production, increased safety and more usable space where you need it.
Checklist for successful WCPS Deployment
Verify that the proposed vehicles have been qualified by Wiferion
Identify routes and optimal in-process charging locations
Identify power sources available near the proposed charging station locations
Measure distances between charging locations and the nearest wall surface where the stationary electronics can be installed
Determine elements or conditions, if any, that are embedded in the floor surface, i.e., moisture barriers, rebar, etc
Contact us to discuss your project!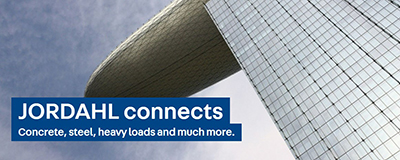 About Jordahl USA
We are a globally active family business that has been inspiring its customers as a reliable partner for fastening and reinforcement technology for over 100 years. We achieve this with competence, customer-oriented solutions, friendly service, on-time deliveries - and a clear vision.

PULS/Wiferion
PULS Wiferion is the leading solutions provider for mobile, wireless energy supplies for electric vehicles. The scalable, module energy systems made by the company are based on the inductive charging system etaLINK 3000, complemented by battery modules specially optimized for use in wireless etaLINK chargers from PULS/Wiferion.
Visit