The PNC Tower in Pittsburgh, PA is a 33-story skyscraper near the Allegheny and Monongahela rivers which opened in October 2015 and functions as PNC's new corporate headquarter. About 2200 employees work in the new 800,000 SF big and 545 feet tall building, which PNC celebrates as "the greenest office tower in the world". The tower received Leadership in Energy and Environmental Design (LEED) Platinum certification for its double-skin façade, solar chimney and low energy strategy to heat and cool the building, setting a high standard for sustainable skyscrapers. As Gensler explain on their website, the double-skin façade is all about user management: On optimal weather days (not too hot or cold) large air gates will open in the exterior, signalizing the tower is breathing. Through special techniques the inner wall receives the signal to vent fresh air into the office rooms in passive mode.
Moreover, the PNC Tower offers ground-floor retail, an indoor park on the 28th floor and a third-floor cafeteria with an outdoor terrace. Multistory underground parking is also available. On optimal weather days, employees are able to walk between the outer and inner façade to stretch their feet and enjoy the view on Pittsburgh's Downtown.
JORDAHL supplied JORDAHL® JTA W anchor channels and edge of slab channels JTA RF for the safe connection of curtain wall elements.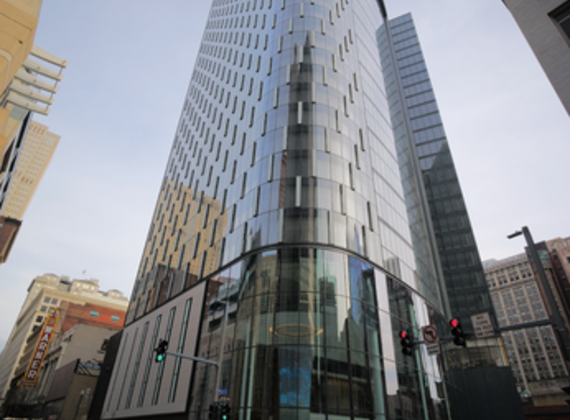 © Dllu