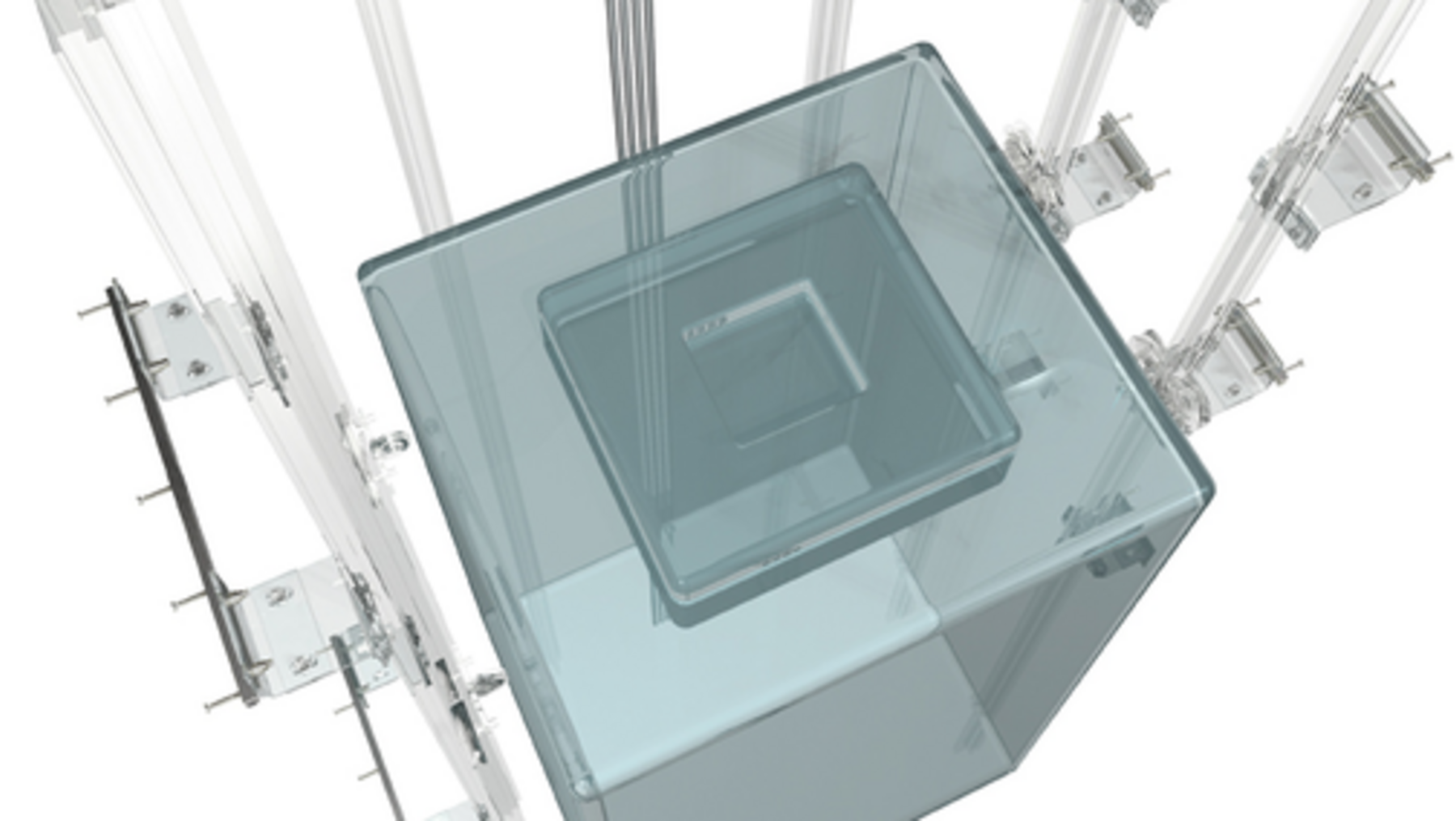 Hot rolled cast-in JORDAHL® JTA W anchor channels offer adjustable connection points to reliably secure elevator guide rails, elevator doors and divider beams to the walls of concrete and masonry elevator shafts. Twist-in T-bolts are quickly and simply installed into the cast-in JORDAHL® JTA W anchor channels at any location to provide exact connection positioning. Connections are achieved with simple hand tools without the need for drilling concrete or welding, making the installation a clean and safe operation without the creation of dangerous dust, noise or hot welding sparks. The highly ductile cast-in channels are manufactured in a special hot rolling process to make them fatigue resistant over millions of cycles in the dynamic loading conditions experienced by connections in the elevator shaft.
Design is easily achieved using our user friendly software JORDAHL® EXPERT JTA which is immediately available from the download section of this website. The software calculates JORDAHL® JTA W anchor channel solutions across an almost infinite range of concrete anchoring conditions. The interactive 3D graphics provide the user with an easy to use platform for the fast, clear input of all data variables including acting loads, edge distances, reinforcement and concrete types. and enables technical and economical optimization of the design to IBC, IRC, ACI 318 Appendix D, ICC-ES AC 232, and CSA A23.3-04
JORDAHL® anchor channels are manufactured and perform to very high standards of quality and reliability. With manufacturing experience dating back to 1907, our state of the art production facilities are both internally and externally monitored for quality control according the following documentation:
City of Los Angeles Research Report RR25797-T

ISO 9001

Performance and design according to IBC, IRC, ACI 318 Appendix D, ICC-ES AC 232, and CSA A23.3-04
The ease of use and the long-term reliability of the system has made JORDAHL® JTA W anchor channels highly regarded by both elevator designers and installation crews the world over.
JORDAHL® anchor channels for elevator constructions
JORDAHL® anchor channels can be used to fasten guide rails and doors in elevator shafts of concrete or brickwork.